1 Thing That Will Help You Get MASSIVE Success
Posted by Steve Hochman on Sat. May. 30th, 2009
Guest post by
Adam "The Great Knackers" Toohey
Heeeeey everyone, Steve here with another amazing guest post from my good friend Adam Toohey.  Adam is a MASSIVE ACTION taker and is a charter member of Fit Body Boot Camp... AKA project X.
Enjoy!
There comes a time in all of our lives that we realize there is much more to life than just ourselves. For some it comes at a very young age, for others it sinks in at a much later date.
There are then those who seemingly never wake up to the reality of growth and contribution.
Whether you are a Personal Trainer, Bootcamp Instructor, Fitness Entrepreneur or Lazy Bum on Welfare there is one thing that will set you apart from everyone else and that is simply this..."Your willingness to give unconditionally"
Twelve months ago I came to Toronto with my clothes, some books and a few bucks. Now coming from Australia is a bloody long way as you can imagine and it would take a gorgeous Canadian Girl to do that. Effectively I packed up my things, left all my friends and family whom I am very close to and set on a path that would ultimately change my life.
A total world of uncertainty lay before me and I'd be lying if I told you I wasn't somewhat scared. I needed some stability and was fortunate enough to get straight into the Fitness Industry albeit at "One of those Gyms" and by that I mean Big Gym Chain Gyms.
I didn't have a website, a blog, hell I didn't even have a URL and yet here I am presenting a guest post for "THE GREAT"... Steve "Knackers" Hochman.
Currently I have a couple of websites that are getting great traffic and I have my hands on a tremendous business opportunity in Fit Body Boot Camp (aka  PROJECT X). Oh I also quit my J.O.B. last week at "The Gym" and as of next Tuesday I will be a FREE MAN.
Right now I will flat out tell you that I am not making six figures. (This will be changing very soon) I will also tell you that it has not been my focus and whenever I have focused on "The Money" it has seemingly gotten further and further away.
Don't get me wrong... I LOVE MONEY... especially the Benjamin's... Lots of them... But the truth is that money is just by product of how much you are willing to give.
We have heard this before and it will forever ring true... "If you help people get what they want, you in turn will get what you want"
If you have been following Steve, Chris and Bedros for a while then you will have heard them talk of the "Law of Reciprocity". The law states that if you give without condition to a friend, colleague, peer or otherwise then in time you will be repaid. In some way, shape or form your unconditional contribution will be returned to you by those very same people you gave to.
There are many ways we can give to each other and here is a list of but a few...
Guest Blog Posts
Re Tweets
Share on Facebook (or any other social media sites)
Testimonials
Quality Comments on a blog
Purchasing of Programs and/or Products
Promoting someone's work you believe in and appreciate
Thank you card
An unexpected gift
Or as simple as "Hey dude, I appreciate all you are doing for us and love your work"
Now here's a truth you MUST know.
"It needs to be unconditional". If you are a phony then you will soon be found out. If you are not genuine in your giving and you are constantly expecting a return in favor then chances are you fall down like a sack of spuds.
You do however need take the opportunity to receive whenever you're giving is rewarded.
I will give you a real world example you may already know about. If you follow Chris McCombs blog you have seen my 2 guest posts thus far. I have been following Chris blog for probably 8 months now and would constantly post comments and keep up to date with his teachings.
One day I saw that Chris was taking on people to write Guest Posts for his blog. Like many of you I thought to myself "Damn I'd LOVE to be a guest writer"...
Resisting all attempts to offer, I focused on the value I could add to his posts with the comments I would leave after reading his latest stuff.
Fast forward to not so long ago and low and behold Chris loved a comment I had left on his blog and asked if I would be willing to write a guest post.
I realized that this was an opportunity for me to contribute on an even greater scale, and also to receive what I feel is a very rich reward and I am truly grateful to have been given that opportunity.
Now as a result "I am receiving many offers to guest post and also building a following of great fitness pros that resonate with the writings I am offering".
This has led me to some realizations about my future within this industry and I will tell you right now that it is very exciting.
This has all come about because I focused on what I could GIVE to my fellow fitness pros.
Ask yourself these questions...
How best can I serve this person?
What can I do NOW that will help this person's life be just a little bit better?
How can I show my appreciation for all this person has done for me?
I asked myself these questions a while back and at the time the answer I came up with were Video Testimonials. No one had asked for them, yet I took the time to create them and send them to the people that had really helped me along this journey.
It was something that was genuine, and something that I wanted to do and as a result it has helped strengthen the relationships I have with those people.
How much you give to someone will help determine the strength of your relationship and how much you will get back in return.
It may not be 6 figures (at least not yet) but it may very well lead to 6 figures or even 7 in the end. Or it may just lead you to a guest post or 2 and a new realization that there is a whole world of possibilities out there, waiting for you to take action upon.
So I ask you again......
* What are you doing today to give to those that have helped you along your journey?
* How best can you serve them, and in turn help them get what they want?
Be genuine, do it often, build an incredible foundation for success by helping to build the success of others and then take action on that foundation and create an empire that you can be proud of!
It feels good to give, so pull your finger out and get on with it.
Check out this AMAZING Video of how ordinary people are giving so that others can thrive and live a better quality of life.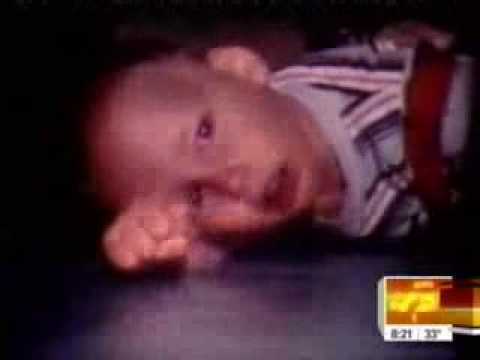 Adam Toohey is a MASSIVE ACTION taker and one hell-of-a cool dude from down unda!  You can learn more about Adam Toohey my visiting him at www.AdamToohey.com and here's where you can send anyone who wants a killer personal trainer or boot camp in Toronto
Be  sure to leave a comment with what you've done or how you're gonna "give back" to others by delivering MASSIVE VALUE.
Posted in Blog, Lifestyle and Self Improvement by Steve Hochman | 17 Comments