Checklist for Starting a Fitness Business
Posted by Steve Hochman on Sun. May. 12th, 2013
Planning is Essential
One of the biggest mistakes when starting any fitness business is lack of planning. I've seen many small businesses fail – and not just fitness businesses – because the owner hasn't set aside enough capital, fails to market his business effectively, or simply doesn't understand what's involved with running a small business.
You've had (another) bad day and you regularly drive past a property that's been for lease for a long time.  It's perfect for a fitness business – you think – and next thing you know you're meeting with a realtor who's telling you all sorts of wonderful things about the place. The rent is affordable. You have the necessary month in advance and deposit, plus enough to turn on the utilities.
But have you got a business plan? Have you really got all the capital necessary for starting a fitness business? Can you honestly say you know exactly what you need to do to promote your business effectively and do you have the finances in place to sustain your lifestyle while you build your business? Do you have an entrepreneurial mindset, or are you just a dreamer?
It's time to plan.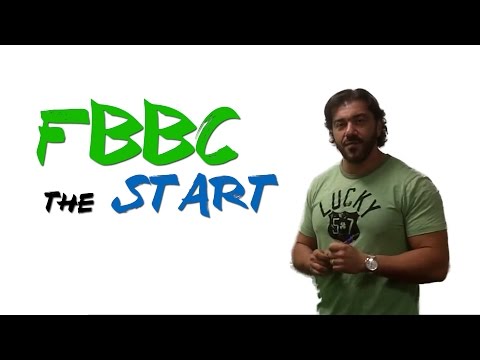 Understand ALL the Costs Involved
Having a specific property in mind isn't bad; it's just not the most important part of your plan just now. If you have no idea how much rentals are in your chosen area, contact a commercial realtor to show you similar properties and do some comparisons.
He can help you with demographics too.  If you're looking to start a fitness business within a specific community, it's essential you know a lot about that community. How many people are within the age range you want to promote your business to, and what is that group's median income?  If they can't afford your fees, you're DOA.
If you're working for someone else, ask questions. How much are the power bills? Is the equipment leased and from whom?  What additional staff does he have and how much does he pay them? What are his insurance costs such as public liability, health and property coverage?
Do you have health insurance coverage? What would happen if you were sick/injured and couldn't run your business for a month?
Know your Market and How to Market
Unless you've got a few hundred thousand dollars socked away to buy a successful existing fitness business or a fitness franchise, you've got to know exactly how you're going to spend your advertising dollars.  You can't build a fitness business with a brand new website and a FaceBook page! Both will be a small but essential part of your marketing plan, but yours will be a local business. Where and how are you going to promote your business?
Do you know what your competitors are charging their clients? Where do they advertise? Have you visited any of their facilities to see why they are successful and how they're retaining their clients? What supplements and merchandise are they offering? What are their opening hours? What kinds of programs do they run? Can you offer something they're not doing to give you the edge – such as weight loss programs or boot camps?
Know Thyself
How much money are you making now? Do you really want to take on all those extra responsibilities? What do you plan to do with the extra money you will (possibly) earn?  Do you have enough money to pay your mortgage, bills, car note, groceries, and all the things your kids need for at least a year while you get your fitness business established? In addition you'll have to pay rent, power, staff, equipment leases, insurances, taxes, CPA fees and marketing costs – how long could you do all that before going broke?
Remember we mentioned the entrepreneurial spirit? If all the above doesn't faze you and you're not going to give up after the first few months of hard work and little income, then it looks like you're fully prepared to start your own fitness business.
A Basic Checklist for Starting your Fitness Business:
Add up your personal expenses for at least 6-12 months and be realistic (what if your car breaks down?)
How much capital will you need for equipment?
Consult with a good commercial realtor and look at properties to find out lease costs per square foot knowing how much space you'll need
Talk to an insurance agent who can give you an idea of insurance costs
Choose a location only after investigating local demographics and any competition
Take your solid business plan to your bank manager - he may offer you a line of credit possibly secured against your assets.
Hire a lawyer to examine any lease you consider signing
Set aside a financial "cushion" just in case of inevitable unforeseen expenses
Add up how much you'll need to spend adapting a property to fit your business – new flooring, computers, electrical equipment, lighting, painting, refurbishing, permits etc.
Will you want to hire someone immediately to help you? What will that cost?
How much are your monthly marketing costs going to be?
How much will it cost for a logo/signage?
How much will it cost to build and maintain a website?
Do you have a backup plan and adequate savings/insurance in case you can't work for reasons of illness/injury or other unforeseen circumstances?
The reason you want to start your own fitness business is probably because you think you can do better than the people you already work for, and/or you want to make more money and work fewer hours.
For many people owning a business offers them freedom and a great income, while for others it means working 7 days a week, worrying all the time, and never making enough money.
After looking at this list, you may decide it's not worth it to you or you simply don't have what it takes (including the capital). But if you're still determined to start your own fitness business in the future, keep planning, keep working, and keep saving. For you, failure is not an option.
Posted in Boot Camp Business, How To Start a Fitness Boot Camp Business by Steve Hochman | No Comments Yet