How to Choose a Fitness Franchise Model
Posted by Steve Hochman on Thu. May. 23rd, 2013
It's important that before you go off and sign a franchise agreement with some random fitness franchise that you've been eyeballing, read the advice that this blog has to offer because it can save you from investing in a franchise that doesn't have your personal interests at heart.
It's been said that franchise businesses have a five times higher success rate than small private businesses because most people already know, like and trust franchises due to the marketing that they invest in their business. The lesson here? Franchises beat small businesses in terms of success rate.
Whether you're looking to join a food franchise or start a fitness franchise, the success rate is a lot higher when you go the franchise route. The reason being that franchises usually start with their own locations to prove the concept, create the systems, and craft an operations process so that they can sell their model to people who are looking to open a small business.
The issue with most fitness franchises is that not all of them start off with a proof of concept. They will instead, go to market with just their idea of what the business should be without proving it. This is a huge red flag for personal trainers because if you're looking for fitness business opportunities and the fitness franchise you're looking into hasn't taken the time to prove their business concept, then you'll more than likely end up as a test subject and not a successful franchise owner.
That's only one tip you should be aware of...
Here are some other things you should think about before taking the fitness franchise plunge.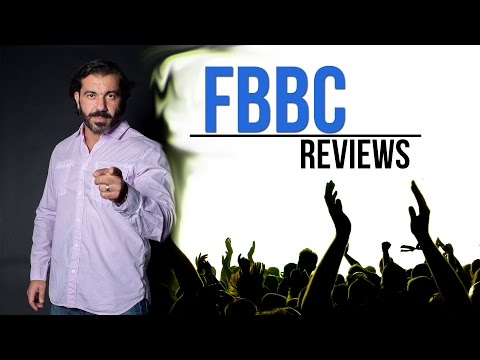 Let's be honest here: I am the president of Fit Body Boot Camp, a fitness franchise based out of California, and here we offer opportunities to ambitious people and personal trainers who are entrepreneurs at heart and want to partner up with the right fitness franchise. So you can totally say that I'm biased towards FBBC, and you'd be right about that.
This is only because I believe that at Fit Body Boot Camp, we do things better. We are client and customer focused and for Fit Body, it's not about meeting industry standards - it's about exceeding them. So, yes... I'm a little biased.
Okay, so without stalling any longer, here's a list of things to consider when you're looking to join a fitness franchise.
1. How much is the fitness franchise buy-in? Keep in mind that this price will vary from franchise to franchise and while some of the buy-in money is used for business purposes, the rest is just profit for them. I'm certainly not anti-profit, but businesses should put people before profits by giving them more than they expect for the purchase they made. So, you should be asking the franchisor, "How much is your buy-in fee and what do I get with that?"
2. All franchises, big or small, charge a monthly franchise fee or royalty fee. This fee usually goes towards support, marketing, sales, operation guidance, and of course, being a part of the brand etc.
The issue here is that most franchises will charge you a percentage of your business gross revenue. The industry standard is usually around 6%-8% and if your fitness business was generating around, let's say $20,000 per month in gross sales, that means you'd owe them a good 1,200 for that month's royalty fee if you're set at the 6%.
That's not so bad, but here's where it gets tricky.
Let's say you bust your butt and increase your sales to gross $30,000 per month, that same 6% also increases from $1,200 to a whopping $1,500 per month. Why should you get penalized for earning more money? In my fitness franchise, I like to charge just one small flat monthly rate so that my owners can keep more of the money that they earn. I'm super proud of this fact.
3. What support comes with your new fitness franchise? At Fit Body Boot Camp, we have something called a "getting to know you call" where we get to know the people interested in opening up their own location.
I like doing these "getting to know you" calls because it gives me the opportunity to share what the Fit Body Boot Camp franchise has to offer, and it gives the interested party a chance to get to know, like, and trust me and Fit Body Boot Camp.
After doing these calls hundreds of times, I've noticed a pattern of questions that weren't being asked. The top three questions that everyone who's interested in opening a fitness franchise are:
1. What types of services are included in the monthly franchise royalty fee?
2. Are there any other fees that I should be aware of, or have the responsibility of paying?
3. What other levels of support do I receive, other than the standard level of support given to a franchisee?
It's imperative for you to know what you are getting for your money, especially when you're investing your money in a franchise. There can sometimes be hidden fees that they don't make initially clear, unless you ask upfront about them. Think of joining a franchise like you're entering into a relationship.
4. "Trust, but verify." This has got to be my favorite quote from Ronald Regan because truer words have never been spoken. Trust the fitness franchise, but do your research to verify that they are legitimate in helping their owners to succeed. Verify what you're getting when you enter into that relationship so that you can trust them with your investment.
Did you know that all franchises are governed by the FTC (Federal Trade Commission)? The FTC does what it can to ensure that franchises are following good business practices, but the fact is that some franchises get away with doing some really shady things. Do yourself a favor and check to see if the fitness franchise that you're interested has rights to sell locations in your state.
Most people aren't aware of this, but each and every year franchisors must reapply to specific states for the ability to sell locations in those states. What this means is that the individual state has looked into the financial standings of that franchise and believes them to be safe enough to sell locations in your state. This is a case of "trust, but verify."
5. Find and speak to owners of the fitness franchise that you're interested in. This is very important because you need a general consensus of what to expect when opening up your own location. And don't just call up a couple, find a location directory and call up at least 15 random owners and ask them questions like how they feel about that franchises business model and what it's like to working with the franchise corporate office.
It makes sense to follow all these tips. I mean, when you're investing your hard earning money to be a part of a franchise, the franchise better be worth investing in. This is a relationship after all, you have to make sure that whatever fitness franchise you go with is a good fit for you and the vision you have for your business.
Bedros Keuilian
Posted in Boot Camp Business, Boot Camp Marketing, Boot Camp Strategies, Fitness Marketing, How To Start a Fitness Boot Camp Business by Steve Hochman | No Comments Yet