How To Sell Fitness – A Fitness Sales Strategy Guide
Posted by Steve Hochman on Thu. Dec. 13th, 2012
Closing is not about YOU
If there's a sudden look of dread on your face, I guarantee that word "close" was the cause.  You're in this business to make money, and if you're lucky enough to have a good supply of leads you must concentrate on perfecting and mastering the art of closing and converting more leads into sales. It must be part of your fitness sales strategies.
Hopefully you've already started your own Fitness Bootcamp – and if not, why not?  Bootcamps are without a doubt one of the best ways to promote your one-on-one fitness training sessions.
People are already familiar with you and your methods, they like and trust you and they're probably seeing results, so why not help them go one step further?  Not everyone will want one-on-one sessions. Many people feel more comfortable being part of a group, but some will, so be sure to stress the benefits and the value of personalized training to everyone.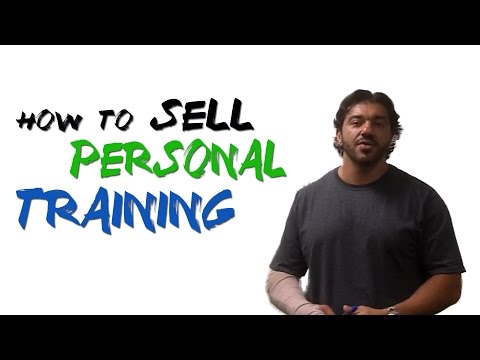 But what has signing up bootcamp members for one-on-one personal training have to do with closing?
It's all down to proof.  You've proved that you know what you're talking about. You've proved that you can build relationships and help people – and that my friend is the essence of successful closing.
It's not about YOU, it's about the prospect.  It doesn't matter if you have a foot tall stack of qualifications and you've won Mr. America a dozen times, if you can't build relationships and find out what's causing your prospect the greatest pain, you won't get anywhere.
Your qualifications and achievements really don't matter; it's what you can do for your prospect that counts. And the major part of the closing process will involve listening and asking questions that will make your prospect feel comfortable enough to open up about her particular problems. She sits at a desk 10 hours a day. He has back problems. She's been on every diet known to man. He's diabetic. He works til midnight. She's single and wants a man but she knows she is not attractive enough.
She needs your help! And you to have a system that show you how to sell fitness. If not, you'll be just winging it with no consistency whatsoever.
Treat your prospect like a patient – and you're the doctor who can prescribe exactly the right treatment. You cannot do that without knowing what her biggest problem is, so that means listening!
Never Devalue your Services
You're in the fitness industry because you love it – but you've got to make money.  If you've gotten into the habit of folding at the closing table and offering reduced rates, you're not doing yourself any favors. In fact you're probably pissed most of the time!
One of the biggest hurdles you'll have to get over is the cost of services, so one way around that is to offer a reduced rate yes, but only if the person opts for a longer membership period.
It's better to offer someone bootcamp membership or a series of DVDs if they really can't afford one-on-one training, or obviously don't have the time to participate regularly in classes.  Always offer alternatives. People's circumstances change, and if they've had fun and seen results at one of your weight loss boot camps, they may decide to boost their success with some one-on-one sessions.
Do everything you can to help and accommodate the prospect, without cutting your own financial throat.  Don't talk about the cost of your services, it's far better to stress the value of your services.  People want benefits and not features, and you can easily show them the benefits by giving them access to verifiable REAL testimonials, free eBooks and online videos.
After assessing exactly what your prospect needs, offer a health and/or fitness assessment. Address any health concerns the prospect may have and if weight loss is the issue, offer to check her BMI or offer some tips about diet.
The more you show you really care the easier the closing process becomes.
If you give exceptional service during this process, even if she doesn't sign up she will talk about her experience to people she knows and you may get two or three new faces turning up for your bootcamp.
"No" or "I'll think about it" should never be the end of the fitness sales process. Ask for referrals. Ask for an email address and stay in touch.  Offer something she can afford.
Look to Your Email List
There is no way around this, you need a good and reliable newsletter service. The best service for fitness personal training marketing available is Fit Pro Newsletter for sure.  Tailor regular, scheduled emails to each category and you'll find closing new prospects and encouraging ex-clients to come back a lot easier.  Without them even knowing it you can take prospects through most of the qualifying process automatically.
People will unsubscribe, but they're most likely people who would have been a problem anyway.  They're not interested in helping themselves. Their loss, not yours. Your list should comprise a core of warm prospects who are actively "thinking about it". Your job is to encourage them by staying in touch regularly and addressing any topics and concerns that are the reasons why they haven't signed up yet.
Run a quick poll on your site or via email, maybe about the times of your classes. You may find that scheduling classes an hour earlier or later would be more convenient for a number of people who are ready to sign up.
Look at your bootcamp members. It's possible that splitting up the beautiful young things from the older folks will get you more sign-ups for both classes. Help people feel comfortable. Would your grandmother want to listen to electronic dance music, or be able to keep up with it? I doubt it.
Think about ways you can make your services more attractive.
Be flexible, be helpful and do everything you can to encourage your clients and prospects to make the right decisions and they will reward you with referrals and renewals. If they can't afford regular personal one-on-one sessions then they probably can afford to pay for bootcamp membership. The end result is the same – you're making money.
Posted in Boot Camp Business, Boot Camp Strategies, Closing and Sales Techniques by Steve Hochman | 1 Comment