How to Start a Fitness Business the Easy Way – Sublease vs StandAlone?
Posted by Steve Hochman on Wed. Jun. 5th, 2013
You may have been in a bookstore recently and bought a cup of coffee from a famous name coffee shop while you were in there.  That coffee company has subleased space from the bookstore company. What a great idea, adding a complimentary business to an existing business.  People pop in for a latte and maybe buy a book – or the other way around.  There is an obvious advantage for both businesses.
Could you do this with a starting fitness business and what would be the advantages?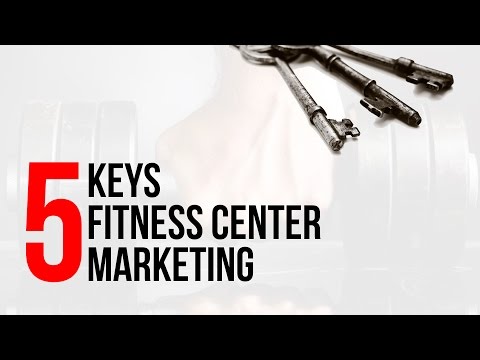 Subleasing Space
The answer is yes, but only if the primary leaseholder has the right to sublet to you. If the leaseholder is actively seeking to sublet space he has probably already okayed it with his landlord, but you must do your own due diligence by having a commercial property attorney or broker examine that primary lease, and also any sublease that will be drawn up between you and the primary tenant. Obviously that primary lease must have a significant term remaining; otherwise your business will have little security.
Many landlords are open to the idea of subleasing space. Finding good tenants isn't easy and if the tenant wants to sublet space it may be a sign his business is struggling. Rather than having a property or a portion of a property standing empty for who knows how long, the landlord may be open to amending a lease, allowing for a subtenant.
If an existing lease allows for subtenants it must be examined because there will be a "use" clause that specifies the types of business that can be conducted in the subleased space.  That's why you'll need to get an attorney involved, and be prepared for negotiations to be protracted – it may take a month or two to draw up a sublease that satisfies all three parties' requirements.
One of the major considerations is how much refurbishment of existing space you'll have to do to accommodate your starting fitness business. You will have to draw up plans because the primary tenant must take into consideration how the disruption will affect its own staff, business and customers.
When you look to sublet a space for your business, be aware of how much similar space costs. Commercial and retail space is usually rented by the square foot. If you agree to a rental that is more than the original tenant is paying, the landlord will want to benefit from that "bonus" or excess rent, he will not allow the original tenant to profit from you being there.
There are a number of advantages to renting space inside someone else's building apart from the traffic and exposure you business can get. Unless the portion of the property you intend to lease is a stand-alone unit, you won't have to pay deposits for utilities and the primary business may have a contract with a cleaning company that will also service your side of the business. Normal maintenance of the entire property may not be part of your responsibility.
The length of the lease will be something only you can decide.  You may be able to sign for a year, which will give you 12 months to decide if the relationship is working, but remember most leases allow for a percentage increase in rent at the end of that term.  If things work out well for all parties, then you may want to negotiate a longer term at the end of the initial 12-month lease.
A Stand Alone Business
Most fitness business models would like to have a stand-alone business. It obviously allows them to do exactly what they want with the building (if the lease allows) and leaves them the freedom to open and close when they want. Few people can afford to purchase a commercial property initially, so when you find a property you like, the next step will be to go through the lease and negotiate terms.
Commercial leases can vary from simple to quite complex – either way, you will benefit from hiring an attorney who understands leases and knows what to look for and can negotiate on your behalf.  Property maintenance clauses must be examined closely.  Although standard commercial leases in most states require that the landlord is responsible for maintenance of the roof, windows, air conditioning/heating systems, plumbing and electrical systems, there may be some gray areas that must be addressed, such as parking lot maintenance, exterior painting etc.  Make sure you clearly understand what you're getting into!
The term of the lease is something else you'll want to address. Do you want to sign a lease for 12-months, three, five or ten years? If your business goes belly-up after a year and you've signed a three-year lease you're still going to be financially responsible for the remaining term.  Many landlords will be reluctant to lease for only one year, but because of the economy they may be willing – but only so their property doesn't sit vacant for a long time losing money.
Be suspicious of landlords who don't require a lease. If something major goes wrong with the building, it may be down to you to fix an expensive problem.  You will have few rights and in the State of Florida for example, the landlord has the right to give you notice to quit – with only 10 days to vacate the premises.  Without a lease your business will also have vastly diminished value if at some point you want to sell it.
What if the landlord goes bankrupt? What happens if the building becomes unusable due to fire, flood or tornado? Who pays for upkeep of the parking lot and landscaping? What happens if the City spends six months digging up the road outside? What if there's a huge hike in property taxes? What happens if the property is sold?
So whatever you decide to do – sublease or lease a standalone business - hiring a commercial property attorney will be essential for your peace of mind.
Posted in Boot Camp Business, Boot Camp Marketing, Boot Camp Strategies, How To Start a Fitness Boot Camp Business by Steve Hochman | No Comments Yet