The Mindset of a Small Fitness Business Owner
Posted by Steve Hochman on Fri. Sep. 28th, 2012
I remember when I first started out as a small business owner.  Enthusiasm and adrenaline helped me through the initial planning stages and luckily I had set aside enough money to pay a few months' rent in advance plus my living expenses. My good credit score also allowed me to borrow money at a decent rate to purchase some basic equipment.  The property I liked was a wreck inside and I had to add new bathrooms, showers, upgrade the air conditioning and electrical system, install a sound system and leave enough left over to start a marketing campaign.
Plan Ahead
If you want to start a fitness business you must plan ahead.  Even finding the right, affordable property might take you a lot longer than you anticipate.  In the fitness business it's nice if the property can be in a high traffic location but if it isn't then you have to make up for that lack of visibility with additional advertising and marketing.
Once you start planning a small business, you'll soon realize how much stuff there is to do.  Insurance is essential and something many people overlook. It's expensive! You'll be self employed, and if anything happens to you how are you going to cover the bills? If there's a fire or hurricane, what will replace your income while you rebuild?  If someone injures themselves using a piece of your equipment, how will you deal with a law suit?
You'll also need to budget for utility deposits, painting, flooring, equipment, signage and staff and also deal with taxes and hire an accountant! You'll need to pay to have a website built too, if you can't do it yourself.
This is all unless you have help from who has done it before. In a franchise model that's what you get. If you are interested in opening a fitness boot camp franchise you should check out Fit Body Boot Camp. In this case the challenges above get minimized drastically because they will either do it for you or guide you along the way depending on the task at hand. So you are never alone.
Marketing
You've got a beautiful facility; but you can't just stand there and admire it. You need clients and the next big effort will be to attract your first clients in through the door and keep them coming back.  You can waste a heck of a lot of money on ineffective marketing so you really should do your research on the best ways, to attract clients online and off.  Put your blinders on and be resolute – you will have to learn to say NO to a lot of the reps who will come through the door and call trying to sell you expensive advertising in obscure publications and websites.
I still have to laugh when people say they envy me because I have my own business.  I don't clock in and out and forget about what I do in the evenings and weekends. I spend my time constantly thinking of new ways to attract business, retain the clients I have, and improve my services.
You have to be tenacious, flexible, resolute and inventive, and even if you're worn out and feel bad, smile and say everything's just peachy! Nobody wants to hear your woes. Your clients want to know how you can help them, so you and your problems must always take a back seat.
This is another area where having a good team on your side can save you from stress and help you keep your mindset focused on what matters instead of figuring out the little details. Another example how a indoor boot camp franchise model beats trying to reinvent the wheel yourself.
Keep your Sanity (and your Family)
One of the most common things when running a small fitness business is being so overwhelmed that you don't take time for yourself or your family. It will happen and it's important for you to from time to time pause and be aware of it. Working and devoting time to your mindset is just as important as any other area of your fitness business.
Always keep your loved ones apprised of what you're doing and try to get them involved. Set aside at least a couple of hours for yourself every day and time to be with your family and friends.
To be a professional in this industry you have to look the part – who's going to hire someone with bags under his bloodshot eyes who stuffs down lunch at the local pizza parlor?  You represent your business and will be looked up to as a professional and a mentor, so make sure you take the time to care for your own physical well-being.
One of the dangers with running a small business is getting stressed out. Avail yourself of every tool possible that will save you time – early on you'll realize there's not enough hours in the day to do everything, so don't fall into that trap. Mental health is as important as physical health. Stress is a killer. Avoid it whenever possible. Always refer back to Bedros' Keuilian 5% rule and outsource / delegate the tasks that are not part of your 5% whenever possible.
Owning a small fitness business isn't for everyone, you really do have to have the entrepreneurial spirit. Regular people look forward for Friday and we, the real entrepreneurs, look forward for Monday!
This isn't simple retail where a customer comes in, makes a purchase and leaves. It's more like a teaching job where you'll meet a multitude of personalities with their own individual questions, needs, desires and problems.  If you can't deal with the public, then forget it. They can be rewarding, frustrating, and often they'll piss you right off.
The fundamental question to ask is "Why do I want to start a small fitness business?" If your initial answer is "because I can make a lot of money", then you may not get far. Sure if you do everything right you could make a lot of money, but if you don't like dealing with the public and all the inherent issues of running a small business you probably won't succeed. You'll end up not happy.
You first response should have been "Because I want to help people." With that mindset you will succeed. Your spirit, positive attitude  and enthusiasm will see you through even the worst days.  Clients in our business want to feel special, and if you can go that extra mile for them you'll do just fine. Referrals will be your reward.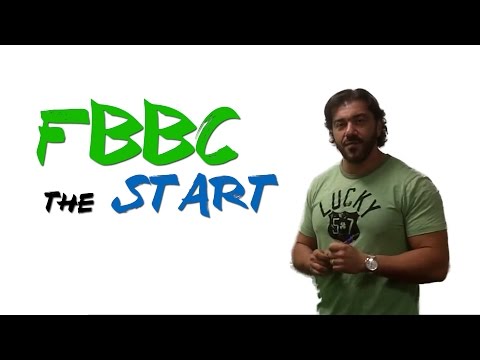 Posted in Boot Camp Business, Boot Camp Strategies, How To Start a Fitness Boot Camp Business, Mindset and Lifestyle by Steve Hochman | No Comments Yet