Why To Start Your Own Fitness Business
Posted by Steve Hochman on Mon. Oct. 8th, 2012
There are only two legitimate reasons why a personal trainer would work for someone else instead of starting a fitness business of their own: to learn the ropes, or because he's affraid of the responsibility and commitment required to start his own business. I know it's not because he's lazy!
However much you like the person you work for, he's making money from the sweat of your brow.  Chances are you're not too happy with what you earn, but hey, he has all the headaches of paying bills, rent, salaries and advertising expenses and going through the process of attracting and retaining clients.
But some of the clients only see you. They ask for your services personally. They've hardly ever seen your boss. He spends a lot of time developing other business ideas or playing golf, and he's often away with his family taking trips to places you can only dream of visiting.
You run two of his weekly Boot Camps. A total of 75 people paying how much each? And you get paid what for doing that? Now that simple calculation has quite possibly stimulated some of your entrepreneurial spirit.
Time to look into starting your own Personal Training Business isn't it? Here is your green light.
Plan your fitness training business correctly from the start, even while you're working for someone else. By doing a little research you'll be able to find out what he charges clients for all his company's services, and where he advertises. See what he does right and plan to do better, you're aiming at entering the fitness business market, so consider this insider knowledge an added bonus.
What will your niche be? It has to be something you love because you'll be doing it for the rest of your working life. Whether it's weight loss, athletic training, working with seniors, or running your own fitness Boot Camps, the first thing you will need is for all your certifications to be up to date and in order.
You have 3 choices, pay rent and run your own facility, you can train folks in their own homes – which leaves them with the cost of purchasing equipment, or you can train clients at other peoples' facilities.
Of course, any solicitation of clients in, or use of other peoples' facilities must be discussed first with the owner. If you have a good working relationship with your boss he may be quite willing to let you work out of his facility, as you've already built relationships with many of his regular clients. He doesn't want you to bail and take half his clientele with you!
The Freedom of Working for Yourself
Maybe you don't like your boss or any of his clients - then it's an even better time to plan your escape.  Learn what you can and keep smiling. Work on your business plan and learn about building a blog or website if you don't know already. Do some advertising for your services outside of his business on bulletin boards in related local businesses for example. Get some business cards printed. Your website doesn't have to be anything fancy at first. It should let people know how to contact you, what you specialize in and include a price list of your services. Make it mobile friendly and add a post to it regularly. Add an email capture box immediately.
Don't set out to steal your boss's customers. Be nice. Find out what rent he pays, equipment rental costs, overheads and marketing costs, and decide if you actually want to run your business the way he does.
Boot Camps are the Most profitable way to Make it as a Personal Trainer
It doesn't take a mathematical genius to understand that running two one-hour Boot Camp sessions each week with 25 participants in each is better than killing yourself with 50 individual one-on-one sessions. They'll both bring you $1000 a week gross if you charge $20 per session, but the former will leave you plenty of time to spare and fewer expensive overheads. Eventually you could add more Boot Camps and have someone else run them. You can make a nice passive weekly income that way with little to no effort.
Why Franchising can be a Great Alternative
There are many pros and cons of buying into a fitness franchise with a recognized and trusted brand name. The costs of buying into a good franchise can be beyond many peoples' reach unfortunately. A Gold's franchise can cost a million dollars or more.
There are not too many people that have access to that kind of money, or the ability to borrow it despite the obvious advantages of walking into a ready-made, well-branded system, with training and all the equipment you'll need to start a successful fitness business from week one.
When you've decided how you want to proceed, in which niche you'd really like to specialize and you've come up with a plan and a budget, we can help you achieve your dreams. If you want to go with a franchise, rent premises - whatever - we can answer all your questions, and our thriving community of experts will be only too willing to help.
We know all the best ways to get your business found locally, how to build an email list and build a following using social media and the most effective ways to advertise. We will help you build your business  into a recognized and trusted  brand, with a peerless reputation.
Find out here why you should think about starting your own Fitness Boot Camp – it's one the quickest and most enjoyable ways to earn a great living.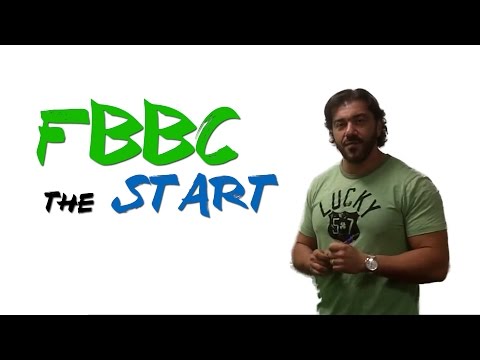 Posted in Boot Camp Business, Boot Camp Marketing, Fitness Marketing, Group Personal Training Strategies, How To Start a Fitness Boot Camp Business, Mindset and Lifestyle, Personal Training Business by Steve Hochman | No Comments Yet