3 Best Lead Generation Practices For The Fitness Industry – How To Market A Fitness Boot Camp
Posted by Steve Hochman on Tue. Jan. 8th, 2013
Okay you're fitness PRO, not some marketing whizz.  The truth is that most fitness professionals have little or no clue about how to go about how to market a fitness business.  They think that having their credentials on the wall with a photo of them doing a smiling oily pose is going to entice everyone to sign up with them. Wrong. You have to get prospects in the door first, and secondly they don't care too much about what you look like, it's what they hope to look like after they've used your services!
It's all about the prospect.
As everyone in this industry knows, the best (and cheapest) leads are referrals, those prospects who lift the phone because their friend, co-worker, colleague – whatever - has gone from being a blob to a babe.  See where we're going here? People want proof.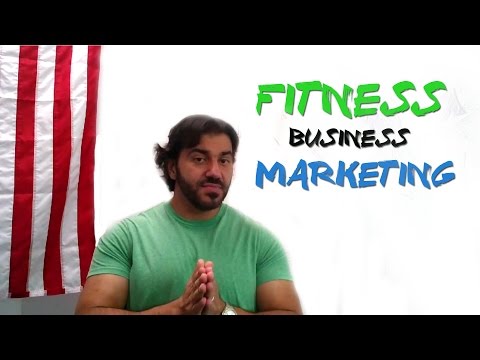 Testimonials & Referrals are Gold
How about showing a series of before and after pictures of some of your most successful clients, instead of the ME wall?  Do that same thing on your website and include verifiable testimonials in all your printed literature.  Testimonials are like gold.  Take a book around if you do in-home training and get permission from the successful clients you do feature. Offer a financial incentive for each referral who calls them.
Make successful clients part of your sales team.
Develop an air of exclusivity this way.  You don't work with time-wasters. You specialize in so-and-so – find a niche that others are not concentrating on. You're in this business to make money, so you should be concentrating on those people who are going to keep that money coming! And exclusivity means being able to charge more.  Only those fitness referrals who know they're an exact fit for your business and can afford the fees, will contact you. Pre-qualification is a glorious thing.
Be the hunted and not the hunter.
Publicity
Nobody knows who the hell you are and what you do until you tell them!  Online you can write for other people's websites. They will reward you for attracting more traffic to their site and offering valuable information to their readers by allowing you to link back to your site.
Do free talks and offer your services to schools or retirement homes – whatever fits with your particular specialty. All that will cost is a little time. It's a bit like network marketing – you tell your friends, family and co-workers what you do and they go off and tell others, only you're not offering a cleaning product, you're offering the chance for people to live longer, happier and healthy lives. How hard is that?
Write press releases, be controversial if necessary, and try to get an interview on one of your local TV or radio stations. It will take some effort, but if you set aside a few hours each week, people will start chasing you down. You're going through the process of branding yourself – and just like a physical product, you've got to get your name recognized and talked about.
Build a List!
If you have a website or blog and you're not building a list you're missing the best opportunity to get well-qualified, targeted leads that will cost very little to generate.
If you specialize in a particular niche – write an eBook about it, or pay someone else to write it for you, but keep pushing the fact that you know what you're talking about. People will follow you and subscribe to your list. Link your blog to a FaceBook business page and LinkedIn or any other social media sites you participate on – it will bring increased traffic and hence. More names for your list.
It will be up to you to build relationships with your subscribers by answering questions, writing helpful and useful articles and eventually some of them will become paying clients. Monthly newsletters and regular emails are very easy to plan, write and schedule ahead of time if you use a reliable autoresponder service. For best Fitness Email Marketing tool is by far FitPro Newsletter.
Notice we haven't offered any methods of lead generation that cost loads of money. No paying for leads and no placing full page ads in expensive magazines. We know that if you are just starting out you probably have a tight budget.
There are hundreds of different ways to generate leads, but the 3 above are probably the most cost-effective.  Remember when you're out in public you're a walking billboard for your business, so never be afraid to talk to people about what you do.  Answer questions, make suggestions and even offer free introductory classes until you've established your expertise, have a portfolio of glowing testimonials and everybody knows who you are.
The journey of a thousand miles starts with one step, and building a successful business starts with a friendly "hello, how can I help you?" Treat each person you meet like you would a date – if the prospect is the right fit for your business (a keeper) then do everything you possibly can to build and develop that relationship further.
Now, just because your calendar is full doesn't mean it's time to stop promoting. There are always going to be people who drop out, and it's better to have an eager waiting list than having to start over with a fresh lead generation campaign.
It's great you're booked up, but now you're in demand – and that's the best position you can ever be in.  It also means you can be much more selective about new clients - and you can start charging a lot more for your services.
Posted in Boot Camp Business, Boot Camp Marketing, Boot Camp Strategies, Fitness Marketing, Group Personal Training Strategies by Steve Hochman | No Comments Yet