How To Build A List For Your Fitness Business
Posted by Steve Hochman on Mon. Sep. 24th, 2012
First and foremost, you need a tool to be able to start, grow and deliver to your list. While there are many services that do these basic things online if you are in the fitness business, signing up for Fit Pro Newsletter fitness newsletter is pretty much a no-brainer. As it does all the most basic things but it also sends your list professionally written newsletters with amazing content for you and much more - see below.
Growing a List
If you want to build a thriving fitness business you have to build a list. There's no way around it. With most types of online business and those who have to rely heavily on an online presence to get new business and referrals (who doesn't these days) the business owner will have to do it alone and that can be a pain in the butt.
First you have to build some kind of list without offering anything to get those email addresses. You have to decide how often you're going to send out your emails and newsletters and then you have to research what your target audience wants or needs, because providing low quality or irrelevant stuff will mean they either don't read your newsletter or they unsubscribe and that will be a big waste of time.
Sign up for Fit Pro Newsletter
Why would you want to subscribe to a highly informative, attractive fitness email marketing service such as the Fitness Pro Newsletter?
It's extremely cost effective.
It saves you bags of time.
You can get on with earning money doing what you're good at.
Newsletters go out automatically to your list and to those who sign up on your site.
You don't have to worry about content.
No more angst about not being able to write coherently.
The Fitness Pro Newsletter contains well-researched material that people want to read.
Its totally customizable.
You don't spend or waste hundreds of dollars on advertising.
You don't waste hours on social media.
You can position yourself as a top fitness professional.
Just add your picture and contact information.
You can add your own articles.
Each weekly newsletter contains a recipe, useful information and a fat-burning tip.
You can link it to your social media site.
It goes out automatically if you don't want to change anything!
Compiling a Top Quality Newsletter
Next you have to write and compile an attractive newsletter. This can take days of thinking, research, and writing, editing, taking photographs and making videos. Your newsletter and your emails must look professional – or else.  You're a pro and that's the impression all your communications with clients and potential clients should give.
If you have something of value and quality then your list will naturally grow quickly. People will share your information on social media sites and with their friends.  It's a heck of a commitment too. You can't skip a week because you don't feel like it or you can't think what to write about. Early on in your business you probably won't be able to afford to hire someone to design your newsletter and pay someone else to write the informative and helpful content you will need.
But there is a way…
Leave it to the Pros
Marketing online can be a huge time sucker if you choose to do it alone.  The great thing about Fitness Pro Newsletter is all that research has been done for you! You can even add a link to your social media sites and generate even more referrals.
Fitness pro Newsletter doesn't stop there. You're also provided with some killer lead magnets such as videos and great eBooks you can customize and give away. One line of code pasted onto your site and people will click through, and then sign up for their free eBook and weekly newsletter and there's a page where they can also refer their friends.
Everything has been designed by professionals not only in the fitness business, but in the marketing business too, so you'll be able to capture new leads, reconnect with past clients and get those valuable referrals.
Still Want to Do It Alone?
Perhaps you're well-versed in graphic design and marketing, writing and research and you don't think there's a need to invest in the Fitness Pro Newsletter. Hey, there's nothing wrong with that, but there are a few tips about fitness email marketing:
1. You must keep your promises. If you say you're going to send out an informative weekly newsletter then you have to stick with it for as long as you're going to be in this business. You can't make promises you don't keep. Your credibility will go down the toilet.
2. When your newsletter or email arrives in someone's inbox you need to be confident that it's going to be opened. That means knowing how to title your email in such a way that people can't wait to read the content. If you're good at tweeting, think half a tweet for your headline. If it doesn't attract attention, then it's wasted.
3. When your newsletter or email is opened it must be constructed in a way that leads the reader right down to the bottom of the page.  Writing is an art, and the reason why professional copywriters can earn thousands of dollars per page – because they get results.  If you want new clients you have to relay the benefits to them, and then ask.
4. The biggest mistake I see in many newsletters and emails is that they're advertising billboards. I sign up for a newsletter or email and without fail all they do is promote something every time I get one, and most of the time it's things I don't need.  After receiving a number of these I hit unsubscribe.
There's a fine balance between providing information and promoting something of benefit to your list.  This is where the Fitness Pro Newsletter gets it right. They're not all Try Me! Buy Me! and Pay Now! They're much more subtle than that. They're constructed in a way that makes people want to know more and keep reading. They can look forward to the next issue.
Fitness Pro Newsletters are also written in language that anybody can understand. If you want to compile your own newsletter you will have to write with the average person in mind. Health, fitness and nutrition are sciences after all and Mrs. Smith who wants to lose 50lbs really doesn't want to read stuff that makes no sense to her. So, I hate to say it – you have to use the KISS principle.  Keep it Simple So your clients and potential clients never feel out of their depth.
Get all the above right, and you'll be on your way to compiling a great list. Or if you prefer to spend all those hours earning money instead, take a look at the Fitness Pro Newsletter, you can even test drive it for 30 days without any risk at all!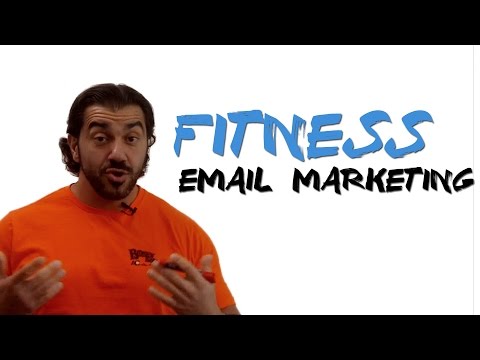 Posted in Boot Camp Marketing, Boot Camp Strategies, Fitness Marketing, Group Personal Training Strategies, Personal Training Business by Steve Hochman | No Comments Yet