Fitness bootcamps are becoming enormously popular for a number of reasons. People can train with a friend or friends, at a time that's convenient for them and they can  even make new friends.  Being part of a group also helps keep attendance rates high, and of course a well-run boot camp is fun and very effective in delivering fast results.
If you've been in the personal training industry for any length of time, you're probably not earning what you want to earn just with a handful of one-on-one clients. If you've heard what many boot camp owners are making for the hours they work, no wonder you're looking into starting a series of boot camps of your own. I didn't even mention you can kiss your boss goodbye!
You can earn more, and spend the rest of the day doing what you want to do.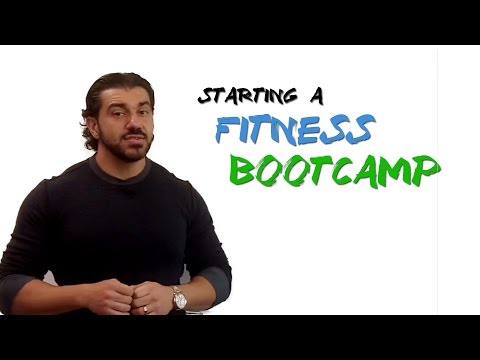 Location
Typically, most people think of boot camps as being held outdoors.  There are a few advantages, specifically you don't have to pay rent and you have no overheads.  That's great, until it snows or rains and your 6am class has to work out in the dark.  There's always the possibility the local authority that runs the park may changes its rules.
The alternative is to lease or sub-lease space.  Sub-leasing can be the most advantageous choice for those starting their first boot camps. Why? Because you don't have to invest a lot of money.